Spend a little time here at Holy Apostolic Church of God Pentecostal #3, get to know us, and you'll find the resources and support you need to help you live the life God meant for you to live.
Here you'll find men actively seeking God's purpose and power in their lives. And you'll find men who are willing to lift you up and support you in your daily walk with the Lord. You'll find men who are progressing personally, spiritually, and relationally as they learn how to become the man they were created to be – God's Man. 
HACOGP #3 is a church built on biblical principles like worship, fellowship, discipleship, ministry, and mission. Our goal is to help men understand and apply each of these principles from a man's unique perspective and responsibility.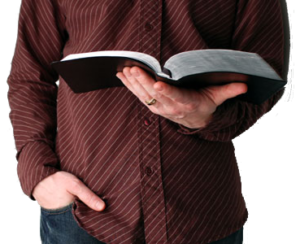 If you're new to HACOGP #3, we realize the challenge of connecting with others can appear daunting. We encourage you to explore the wide variety of opportunities in Men's Ministry and find out how small and intimate our church can be.
 "I go the way of all the earth; be strong, therefore, and prove yourself a man. 3 And keep the charge of the Lord your God: to walk in His ways, to keep His statutes, His commandments, His judgments, and His testimonies, as it is written in the Law of Moses, that you may prosper in all that you do and wherever you turn;– 1 Kings 2:2-3 (NKJV)

The Men's Ministry at Holy Apostolic Church of God Pentecostal #3 exists to introduce men to Jesus Christ, enhance spiritual development and to encourage godly character in their daily lives.
Helping men reinforce their commitment to Christ, church and family.
Motivating men to practice their ministry at home, at work, and in the community.
Designing service programs and projects that will fully utilize men's gifts.
Encouraging men to take a lay leadership role in their church.
Helping men to be more aware of their God-given talents and gifts.
Helping men become more aware of the meaning and purpose of their church membership.
Encouraging men to think in the terms of service to others.
Encouraging every man to be a prayer partner for his pastor.

Brotherhood Director: Bro. White
Email me: brotherhood@holinessorhell.org